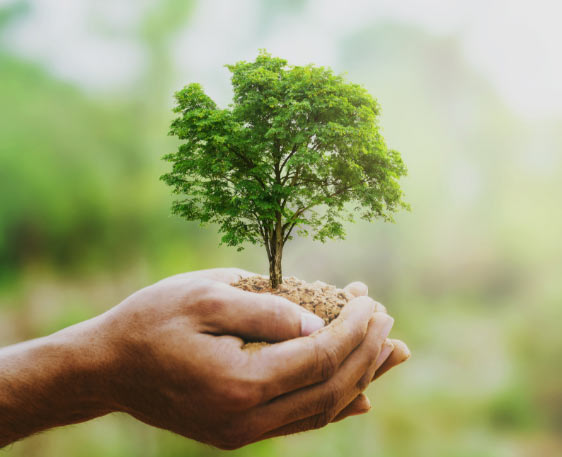 Our Vision
Socially Responsible Business Contributing To Customer Delight
Virag International shall aspire to contribute to a sustainable future by developing clean, non-conflicting products which enhance the quality and health of people. We will strive for innovation to pursue excellence. In our quest of perfection in textile dyestuff, we will build strong relations along with our partners, customers and stakeholders. With Green Chemistry, we ensure our combined growth in an ecofriendly manner.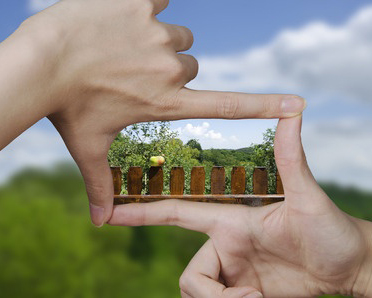 Our Values
Manage by Mind, Lead by Heart
We believe in doing the right things. Over and over again. Integrity and Love form the cornerstone of our guidelines, our policies and our conduct.
For Virag, everything we do for our customers, employees and stakeholders is an act of Love. And we love the mankind and the Earth even more, taking every possible care for its enrichment. Our goal is to achieve sustainable development and business growth along with fulfilling our social responsibility. We believe in value creation. At work, we establish a symbiotic environment conducive to learning and growth, which our employees cherish. It enriches their professional and personal lives. Excellence being our business philosophy, our products and services are nothing short of outstanding. We enjoy our customers' highest trust and cooperation, enabling us to create value beyond dyes and textiles.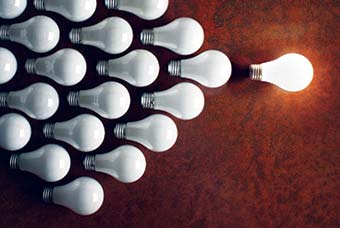 Business Philosophy
Excellence is an attitude, not merely a skill
Excellence. Our philosophy, since inception, has always been about being the best. We wish to be better at everything we do. We not only want to develop the most advanced products, but also the best customer relations. In addition to using the soundest manufacturing facilities, we want to be outstanding with our environment policy. We want to be one of the fastest growing businesses, without compromising our employees' quality of life or customer satisfaction. We understand a business is greater than just stringent quality standards and increased sales. It is just as much about on time shipments and loyalty to our customers, protecting them from volatility.
We have survived the toughest time for chemical industry, by adapting and welcoming changes that could help our industry. Being committed to symbiotic and ecological growth, Virag has invested into green energy and water conservation, beyond the statutory requirements.
Our philosophy, since inception, has always been about being the best. Until today and for eternity, that is what we shall strive to achieve every day at Virag International.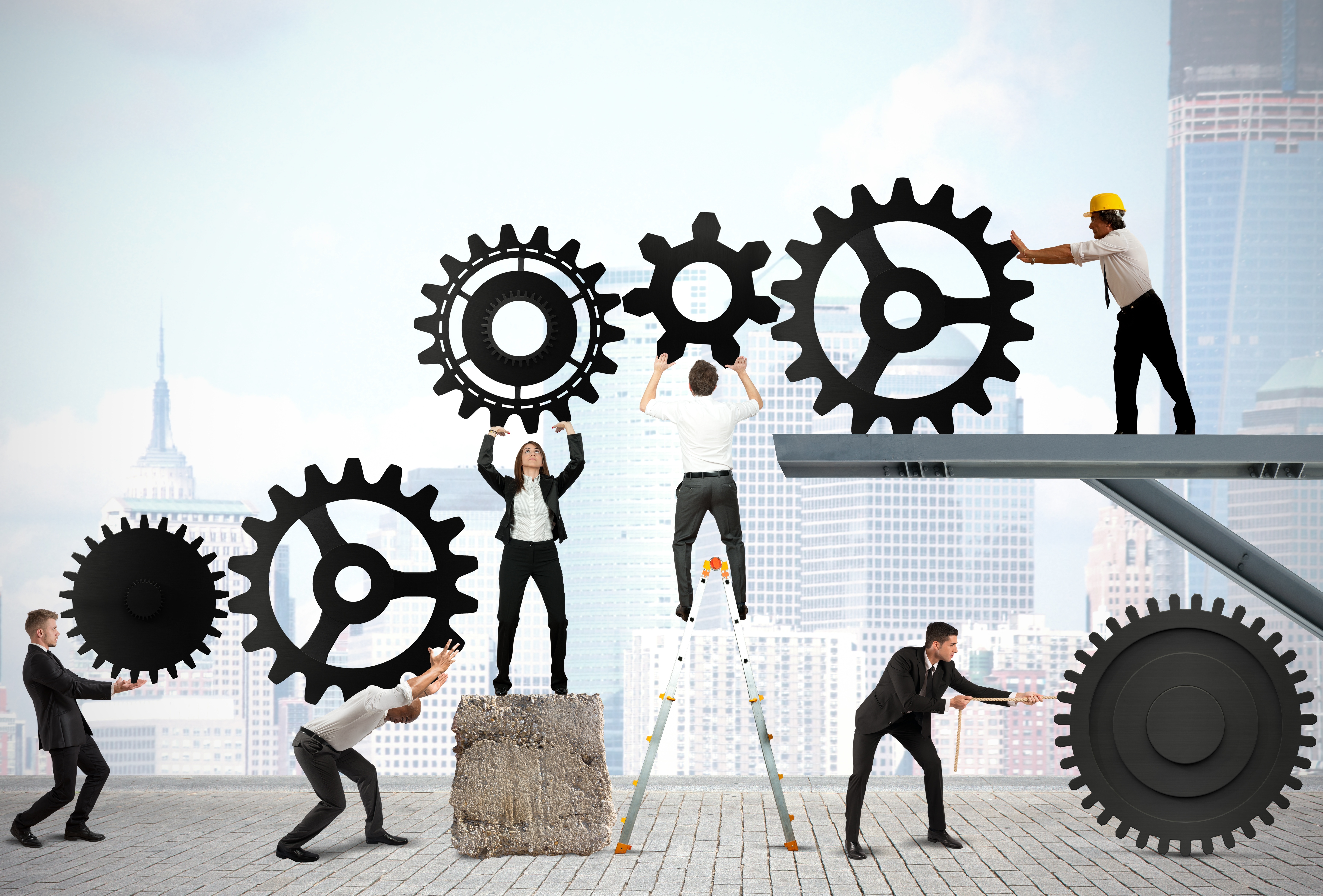 Business Principles
Success is permanent when you achieve it without destroying your principles
To achieve our goal of sustainable development while focusing on the interests of all our stakeholders, Team Virag abides by its principles.

We abide by the laws of the land, and we understand their importance and feel it is our duty to comply with them. All our manufacturing and office facilities follow the government guidelines. Our employees' working schedule and facilities guarantee no violation of promises made to them.

We acknowledge the scarcity of natural resources and the importance of sustainable development. We have adopted the best in class practices for environment management. We shall continue eliminating waste generation at the source, ensure safe handling and disposal of all types of waste,hazardous and toxic substances generated during the manufacturing process, while striving to conserve nature and avoid any adverse impacts on the environment.

Ensuring safety in all its operations has always been a strategic priority.
To ensure a safe and secure working environment for all our employees, we take the necessary measure, be it providing Personal Protective Equipment or giving relevant training. We understand how pivotal work-life balance is and hence take every measure to improve the lives of our employees, company and community.

Virag believes in progressing only ethically. We take immense pride in guaranteeing that none of our raw materials, processes or finished goodscause any harm to the society or the environment.

We value and respect long term relations, be it with our suppliers or consumers. Customers are our top priority. And rest assured, we shall do everything in our power to delight our customers and consistently exceed their expectations. Our excellent standards of products and services let our customers be confident and relieved. Any issue regarding customer satisfaction shall be treated with utmost importance, and resolved at the earliest.

We understand that as part of a rapidly progressing business landscape we must strive to perform better, embrace change and overcome challenges while keeping intact, our integrity and the trust bestowed upon us by our customers.
Improving our manufacturing processes, quality, yields, minimizing delivery time and environmental impact have always been, and will be aspects that we continuously work on in an attempt to deliver nothing but the best.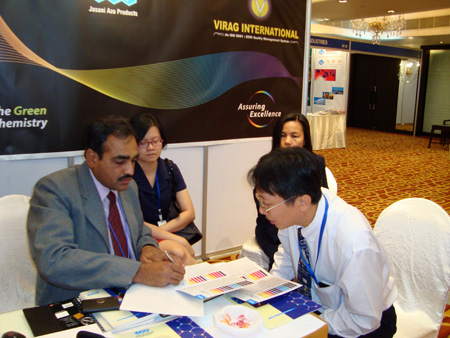 Brand Value
Brand is the capitalized value of the trust between a company and its customers
Intelligent chemistry application can only take us so far. A brand must do much more than that. At Virag, we not only understand this but make it our mission to create value, and not just novel molecules.

Our brand is built upon promise of our core beliefs in ethics, on time shipments, stable and reproducible products and excellent responsive service. Needless to say, ethical behavior is intrinsic to the way we conduct business.

Our commitment to our customers is to help them achieve success with our wide range of products, our service and our technical support.

Chemistry is our passion. Chemistry is our strength. Chemistry is our magic. With our in-house R&D, we have constant focus on our core competency-Chemistry. We value Innovation and out of the box solutions to our customers' problems. Continuous efforts are always being made at using cutting-edge technologies and design solutions to help transform processes, improve inefficiencies, and enhance customer experience.

To give back to the society we are a part of, is among our top priorities. We hope to be a part of a brighter future for all mankind.Virag International has always focused on responsible environmental practices and responsible resource management which do not harm the socio-economic fabric of the communities around.